…for your high school, middle school or youth drama group!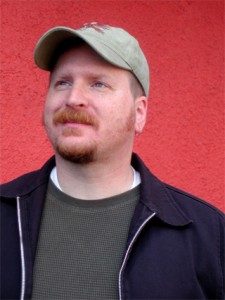 Picking a play for your group can be a long and involved process – pouring thru catalogues from all the publishers and reading samples alone can take weeks! And even when you choose a play, you're not allowed to change anything to suit your specific production. So why not have an experienced, award-winning playwright write something especially for you, using your input and ideas every step of the way?
My name is Sean Abley, and my plays have been produced all across the country, and around the world. I specialize in writing plays for high school and middle school groups, from small casts to large and VERY large casts. Take a tour thru my website, and if my work catches your eye, why not have me write something specifically for you? Just think – your drama group could stage a world premiere!
You know that "Acknowledgements" section in the front of acting editions of plays? Where it lists the original cast, crew, director and theater company? Wouldn't it be cool IF THAT WERE YOU?
What sets Sean Abley's work apart besides the excellent writing has been the collaboration with our students. Since it was written for our school, we had the unique privilege of working with an established writer, which has been a wonderful real-world experience for our drama program. With California's emphasis on the new common core curriculum we were able to submit specific criteria to Mr. Abley–satisfying students, administration and state objectives with a purely entertaining play!
Wayne Hall
Drama teacher, Esparto High School
Esparto, California
CURRENT COMMISSIONS
TORTOISE VS. HARE: REMATCH!
WHERE: MERRY-GO-ROUND YOUTH THEATRE, Auburn NY (tour)
THE STORY: A rematch of the classic story!
NEWLY AVAILABLE!
Check out these new plays, and published versions of past commissions!
PRINCESS INCHWORM MEASURES THE OCEAN
THE STORY: In the Kingdom of the Overgrown Field, Princess Inchworm is keen to use her inch-by-inch measuring skills to find out just how large the ocean is. But her father, King Inchworm, wants her to give up her on her adventures and marry Prince Dandy Longlegs, from the Kingdom of the Dusty Old Barn. "You're two months old! It's time to get married and prepare to be the new Queen!" The princess is determined to show her father, and the rest of the world, that she doesn't have to be married, and definitely doesn't have to give up adventuring, to be a good queen. With bright, colorful characters and tons of audience participation, PRINCESS INCHWORM MEASURES THE OCEAN is the perfect play for young audiences (and their parents!) Click here to read an excerpt, order copies or license a production!
DOROTHY AND THE THIEF OF OZ
THE STORY: Dorothy and all the WIZARD OF OZ characters you love are back in this Theater for Young Audiences play. On the eve of his wedding day, someone steals the Tin Woodsman's heart. Without it, he's unable to love, so he calls off the wedding! It's up to Dorothy, Scarecrow, Glinda and Jack Nabbit – Rabbit Detective to decipher the clues that will lead to recovering Tin Woodsman's heart and bring the thief to justice!CLICK TO READ A PREVIEW, ORDER COPIES OR LICENSE A PRODUCTION!
BAD SUBSTITUTE
THE STORY: A high school AP Literature class is taken hostage by one Ms. Rabbitoff. The clearly insane substitute teacher is what they call a "serial Bacon-er", i.e., someone who is so driven to prove that Francis Bacon wrote the complete works of Shakespeare that she'll do anything to convince students. Using hilarious, twisted mashups of scenes from Shakespeare's plays and classic literature (Macbeth + The Miracle Worker, Romeo and Juliet + Moby Dick, etc.), BAD SUBSTITUTE is a hilarious way to examine those English class reading lists.CLICK TO READ A PREVIEW, ORDER COPIES OR LICENSE A PRODUCTION!
THE END OF THE WORLD (WITH PROM TO FOLLOW)
THE STORY: No parents, no siblings, no teachers. It might sound like a dream to some high schoolers, but for the teenagers of Great Falls, Montana, it is the stuff of reality. They awake one morning to find a Wall of Light encircling their town, and everyone but the student body has vanished. On top of that, the light is moving inward and their town is steadily disappearing. In the face of this mystery, the students band together…and splinter apart. What can they do to stop it? What′s on the other side? Will there still be time for one last dance? An exciting drama/comedy for a large student cast, this play explores mortality, friendship, and the survival of ethics when survival itself is at stake. CLICK TO READ A PREVIEW, ORDER COPIES OR LICENSE A PRODUCTION!
HISTORICALLY BAD FIRST DATES!
THE STORY: Jenna and Achilles find themselves trapped in the Millennium Relationships Services offices located at the end of the Universe. With no memory of how they got there, and no knowledge of each other, the two confused singles are shown bad first dates throughout history – Antony and Cleopatra, Macbeth and Latonya (Lady) Macbeth, George Washington and Martha, Frankenstein's Monster and the soon-to-be Bride of the Monster, and Uncle Sam and the Statue of Liberty. These horrible first impressions are examples of what not to do, and Jenna and Achilles are expected to learn from them before they're sent out on their "assignment." CLICK TO READ A PREVIEW, ORDER COPIES OR LICENSE A PRODUCTION!
WE WISH YOU A MERRY SPENDMAS!
THE STORY: Welcome to the very near future where Sprawl-Mart, a gigantic corporation, has purchased all rights to Christmas – even Santa Claus! Determined to rebrand the holiday to 'Spend-Mas', Mr. Reed must battle young Ann Turner, who has had enough of holidays without sentiment. But can she enlist a happily retired Santa and a bunch of disgruntled elves in her cause? CLICK TO READ A PREVIEW, ORDER COPIES OR LICENSE A PRODUCTION!
DOUBLE TROUBLE ON THE PRAIRIE
THE STORY: Period Western Melodrama. Timothy and Jimothy Scrub, the Dumbest Twins in Montana (it's true – they won the "Dumbest Twins In Montana" contest) have to foil a plot to close down the local theater and replace it with a "group of stores, in a line – back East they call this a 'strip mall.'" CLICK TO READ A PREVIEW, ORDER COPIES OR LICENSE A PRODUCTION!
THE ADVENTURES OF ROSE RED (SNOW WHITE'S LESS FAMOUS SISTER)
THE STORY: Rose Red, Snow White's sister, is being pressured by the media, her friends, and even her family, to figure out what will make her famous and the subject of a Grimm Brothers feature story. The problem is – she doesn't want to be famous! CLICK TO READ A PREVIEW, ORDER COPIES OR LICENSE A PRODUCTION!